Tom Killick is on the hunt to add to his squad – the smallest in the Southern League Premier South, with only 19 players registered. In a bid to aid his search, we suggest some transfer targets!
Despite non-league not having a transfer window it is a very competitive market at the moment – with most clubs across the Southern League adding to the squad.
Whilst we may not have the contacts, insight, tactical brains or financial constraints Killick has, we've created a small list of players we reckon would make a good fit to the squad at the Black Gold Stadium.
Before we begin, a few things to consider – certain positions are complete no-goes – Poole's defence is sorted, and Tony Lee has capable understudies in Will Fletcher and Bailey Rowe.
Poole finally added a back-up goalkeeper by registering youth keeper Will Butler, so we won't be concerned about finding another shot-stopper. Joe Wickham is now dual-registered with Shaftesbury.
As such, we are looking for depth on the wings. Whilst Jack Dickson and Luke Burbidge are more natural fits, squad depth has seen Luke Holmes and Jez Bedford utilised out wide, as well as Will Fletcher.
With enough depth elsewhere, it makes sense to focus on the three attacking midfield roles in Poole's side.
Toby Stephens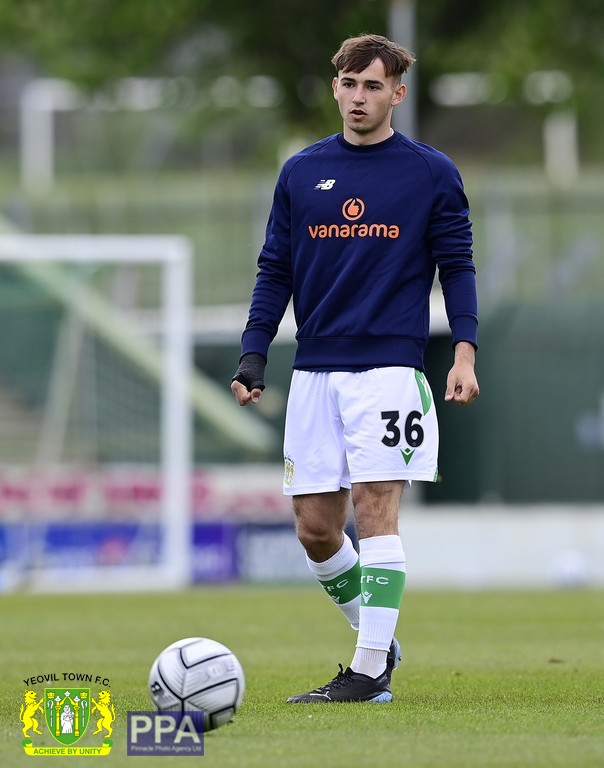 A Yeovil youngster on the periphery of the Glovers' first team, Stephens is an attacking player that would offer versatility across the forward positions for Killick's side.
What makes the move even more likely is Yeovil's lack of an U23 side, and comments from Academy Head of Coaching, Terry Skiverton, implying a loan move is likely in Stephens' near future.
Speaking to the club's website, Skiverton stated back in November 2020: "Our plan is for him to have one to two days contact time with the first team, so he's always in that environment where he is like a pro, he is training with the professionals.
"We feel that his development will come with the day-to-day contact with the first team, rather than always being with the youth team.
"When he starts to progress, we may look at a loan later on."
Stephens is frequently involved in Yeovil's first team, making six appearances since the start of the last campaign. However, now that he is too old for the U18 side and no U23s for regular football, it might be suitable for both parties for Stephens to spend some time in Dorset.
Dolphins have taken a few Glovers prospects on loan in previous years, with Jeremiah Gyebi and Korrey Henry both spending time under Killick.
However, with Stephens so close to the first-team at Yeovil, it is likely they would expect him to start week-in, week-out – something Poole may not be able to offer.
Matty Neale
A former Dolphin, Matty Neale was a member of the Vanarama National League South squad that were relegated after the 2017/18 season.
Previously at AFC Bournemouth as a youngster, Neale had a loan spell at Wimborne before being signed by Poole upon his release.
Primarily a winger, Neale fits the bill as a more natural option on the left side of Poole's attack. After his spell with the Dolphins, Neale moved across Offa's Dyke to play in the Welsh top flight, for university side Cardiff Met.
Upon his return to the area, Neale has featured for Wessex Premier League sides Christchurch and Hamworthy United, where he is still playing.
Neale is arguably playing at a level beneath him, as evidenced by his eight league goals in just 10 appearances from the wing.
With the Hammers still in the FA Cup and Neale in fine form, it is hard to imagine Poole will be able to prise away their former midfielder – especially if all they could offer was a bit-part role.
A move back across the Twin Sails remains unlikely with Hamworthy chasing promotion into the Southern League.
Zack Willett
Probably the most unrealistic target on this list, Zak Willett was on the radar of every manger in the Pompey area after his 80 goal season last campaign.
In fact, Wessex Prem side Horndean couldn't wait until the new campaign, signing him during lockdown in April.
The above numbers are even more impressive as the 20 year old played for two sides each weekend, in only 36 games.
And when you consider that thanks to lockdown, most of those games were double headers – meaning games lasted only 60 minutes – Willett's record becomes even more impressive, even though he was only playing in the 11th tier and local Sunday League.
Killick is no stranger to plucking strikers from the lower reaches of the local game – Toby Holmes has gone on to carve a fine career out for himself at a Southern League level after being picked-up from Dorset Prem side Parley Sports.
Even before Willett had kicked a ball for Horndean, boss Michael Birmingham was resigned to losing him.
In April, he told The Portsmouth News: "I believe he'll be using us as a stepping stone.
"It's all down to the boy and how much he wants to listen, learn and take on board.
"What he's got is unbelievable blistering pace, his goal ratio speaks for itself – it doesn't matter what level you play at, if you score 55 goals per season you're going to get added interest.
"He's got such raw ability that I believe once we get our hands on him and coach and guide him, I believe he'll be leaving Horndean for a higher level.
"He's going to be a very, very exciting player and someone I'm very, very excited to be working with."
An eye for goal and bags of pace is desirable at any level, and whilst Willett would be another striker, there are similarities to Luke Roberts' game that could make a swoop for the Portsmouth-based hitman too tempting for Killick.
With Tony Lee toiling up front, it isn't hard to imagine Willett flying in from the wing a la Roberts. Converting him to a winger would not be too tall a task, but all of this is purely speculation.
A move to Poole would allow Willett an opportunity to move up the non-league ladder, and play for a club – and manager – that has a track record of improving and developing attacking talents, such as Charlie Austin, Toby Holmes, Tony Lee and Luke Roberts.
Willett has already proven he can find the net in England's 9th tier, with 8 goals in 8 league appearances. However, with multiple clubs on his doorstep playing at Poole's level and above, it seems unlikely that the Dolphins can compete with Gosport, Havant or even Bognor Regis.
Marcus Daws
One of the older players in Bournemouth's U18 side, Marcus Daws will likely be next in line to be loaned out to further his development.
Bath born, Daws started off in Southampton's academy, before joining the Cherries in July 2020. Daws was amongst the EFL Alliance's top goalscorers last term, picking up 15 goals from midfield positions.
Boasting versatlity that means he can play on either flank or in the centre of midfield, Daws' multiple positions would increase the chances of play time – which in turn, increases the odds that Poole would be interested in taking the youngster on loan.
Killick, who managed both Shaun Cooper and Alan Connell, who now lead Bournemouth's youth sides, has reiterated that any loan move from the Cherries would have to meet very strict criterea.
Wary of souring the relationship by keeping a youngster lent to the Dolphins on the bench, Killick will look at any potential deal from every angle to ensure all parties – Poole, Cherries and the player – will be happy with the arrangement.
Whilst it may not be Daws specifically, loans from Cherries are a lot more likely than from other professional sides, meaning it wouldn't be too far fetched to see another Bournemouth loanee join the club in the weeks to come.